Regular price
Sale price
$30.00 USD
Unit price
per
Sale
Sold out
Introducing our exquisite 6-Layer Hand-Stained Mandala Dog Art, a stunning piece crafted with precision and passion from high-quality 1/8" bass wood. Elevate your space with the perfect blend of artistry and canine charm.
Each layer of this unique mandala is meticulously hand-stained to bring out the rich, warm tones of the bass wood, creating a captivating visual feast for dog lovers and art enthusiasts alike. The intricate layers come together to form a mesmerizing mandala design, showcasing the beauty and loyalty of our four-legged friends.
Our skilled artisans invest time and care into every detail, ensuring that each piece is a true masterpiece. The natural grain of the bass wood adds depth and character, making each mandala a one-of-a-kind work of art that reflects the uniqueness of your love for dogs.
This 6-layer mandala is not just a decoration but a symbol of the special bond between humans and their furry companions. Whether you're a dog owner or simply appreciate fine craftsmanship, this piece is a testament to the enduring connection we share with our canine friends.
Hang it on your wall or display it on a shelf to infuse your living space with warmth, charm, and a touch of canine elegance. Our 6-Layer Hand-Stained Mandala Dog Art is more than just a decoration; it's a celebration of the love and joy that dogs bring into our lives.
Elevate your decor with this unique piece that pays homage to the loyal companions who make our lives brighter every day. Order your 6-Layer Hand-Stained Mandala Dog Art today and let the beauty of art and the spirit of dogs enrich your home.
SHIPPING NOTES: Shipping method quoted dates are based on after custom orders have complete production. 
Share
View full details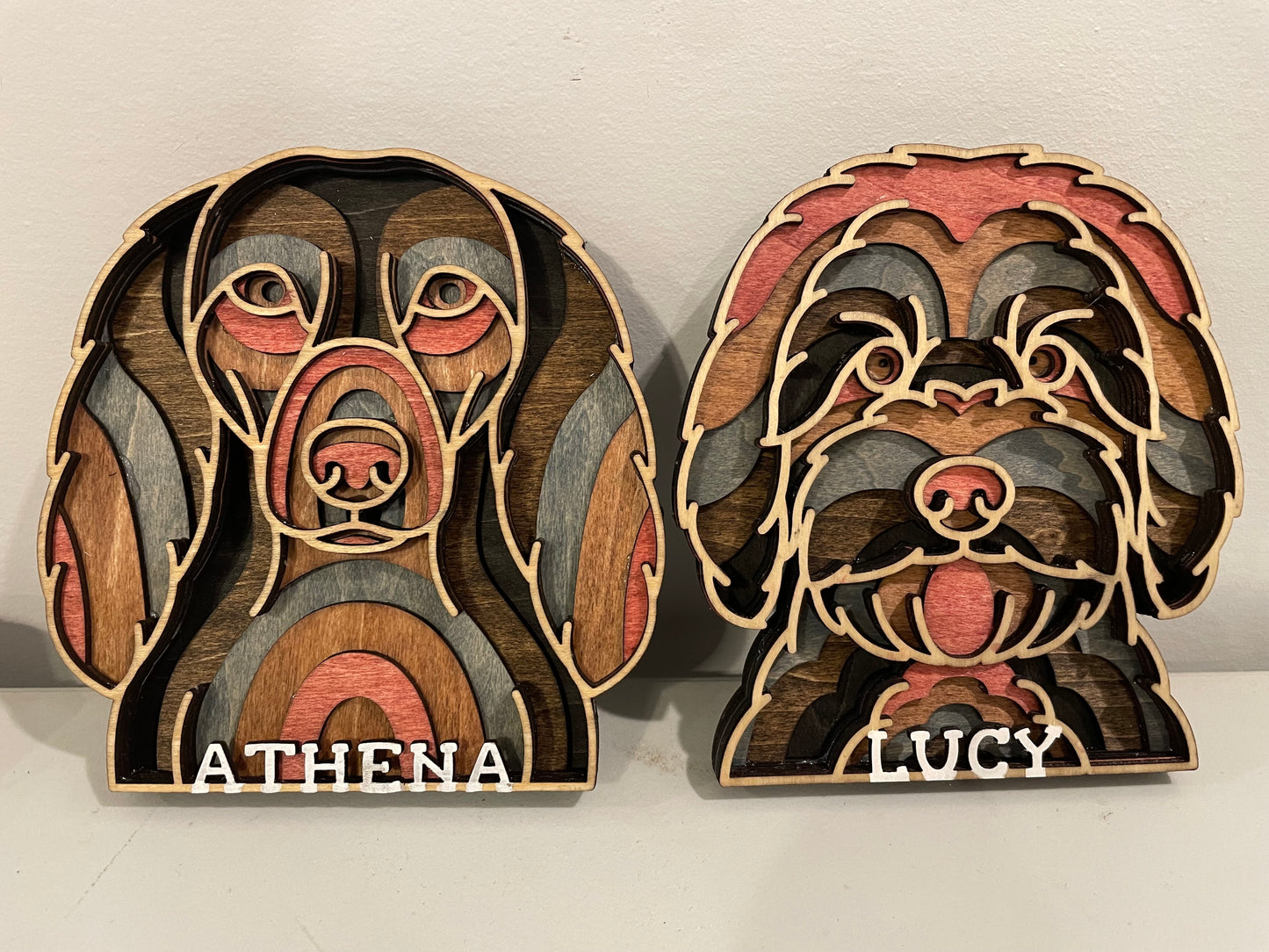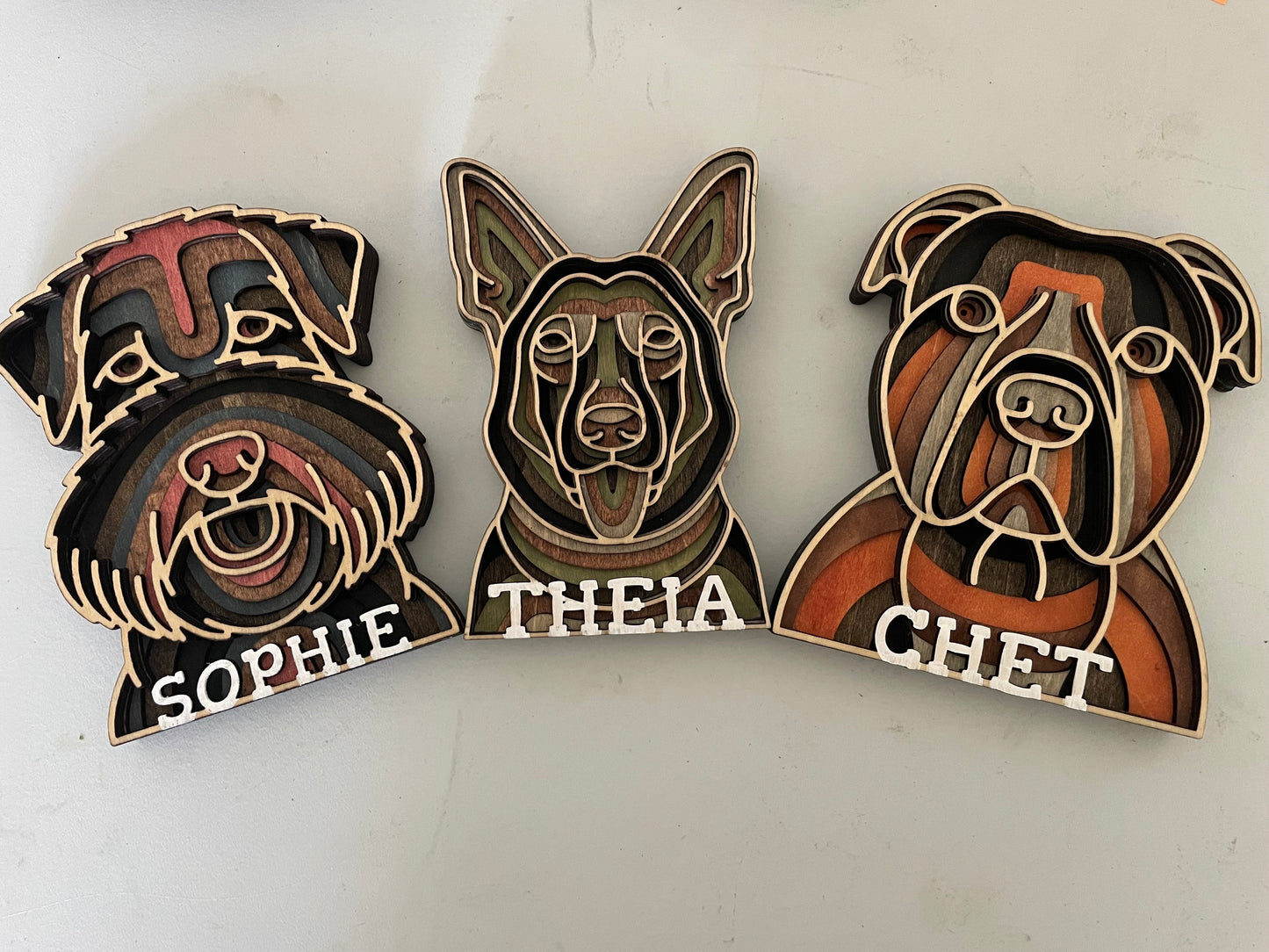 I ordered 3 and they are absolutely perfect. Will definitely order again as gifts for friends and family!
Dog Art Pieces
This product is so unique and special. Jody puts such quality into each and every one. I ordered 3 as gifts for family and friends, they make an amazing gift and mean so much to those with fur babies. Can't think of a better way to display as decor or just as a keepsake, what an incredible piece of work!!!! 10/10 :)
Perfect
Jody did a terrific job with my Dalmatian Ivy. I was going to give it to my husband for Christmas, but I was too excited and gave it to him as soon as I got it. Great detailing and colors. I highly recommend!
Amazing!
I love love love mine! It's beautiful, amazing work!
Amazing!
I absolutely love my layered dog I purchased. I ended up getting 4 of them and will be giving them as Christmas gifts!! They are very affordable and it didn't take long for my order to be completed.